Driver displays in combination with tracking modules
Many of our solutions cover a wide range of applications. From simple object location to real-time order management, we offer solutions that have proven themselves in practice. Our system is kept as flexible as possible. For this reason, we are able to offer our customers a certain degree of freedom in the selection of devices to complement our solutions. The devices listed below have been extensively tested by our experts and are completely integrated into the traisy device and portal concept.
The compact traisy tablet is the most flexible solution for driver communication. It enables all standard functions such as chat, time recording and order management and is also individually customisable.
Inside and outside the vehicle

Robust and outdoor capable (IP68)
Display size: 20.3 cm (8.0″)

UMTS, GSM, LTE Advanced, LTE

Bluetooth, GPS, WWAN, NFC, WLAN ...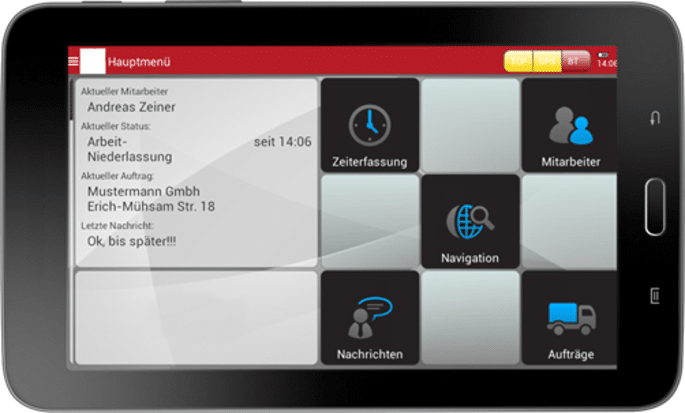 Questions?
I am happy to be there for you!
Questions?
I am happy to be there for you!