Tracking modules for motorbikes ...
Motorbike tracking via GPS - safe and simple 
With the traisy tracking devices for motorbike tracking, you get reliable devices that meet all the requirements of a modern tracking device. In addition, the devices have an extremely compact design and offer flexible mounting options. so that there is also a place to install the devices in the confined environment of motorbikes and they are easy to install. 
Despite its compact design and low price, the MT1 covers the core functions of a reliable tracking module. Together with the coordination with the traisy tracking solution, this results in a powerful system without compromise. compromises.
Real-time location, track recording

Evaluations: Logbook, standing times
Flexible installation due to compact design

Reliable position determination

Robust housing (IP54) ...
Dimensions: 78 x 43 x 21 mm (L x W x H)

Internal GPS, GLONASS and GSM antenna

GPRS and SMS communication ...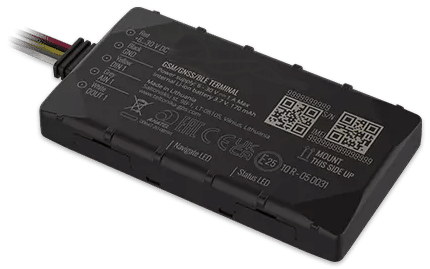 Questions?
I am happy to be there for you!
Questions?
I am happy to be there for you!